MAKING APRICOT RUSTIC TASTE
In a large bowl, mix the flour, powdered sugar and salt. Cut the butter into pea-sized pieces with a knife and add it to the flour mixture. Add 1/4 cup of cold water and mix with a fork.
Knead the dough, if it is too dry, add another 1-2 tablespoons of cold water. Shape the dough you have kneaded into a meringue, press it, wrap it with cling film and leave it in the refrigerator for at least an hour. In a separate bowl, mix the apricots, sugar and vanilla thoroughly, cover and leave to wait. Preheat the oven at 200 degrees.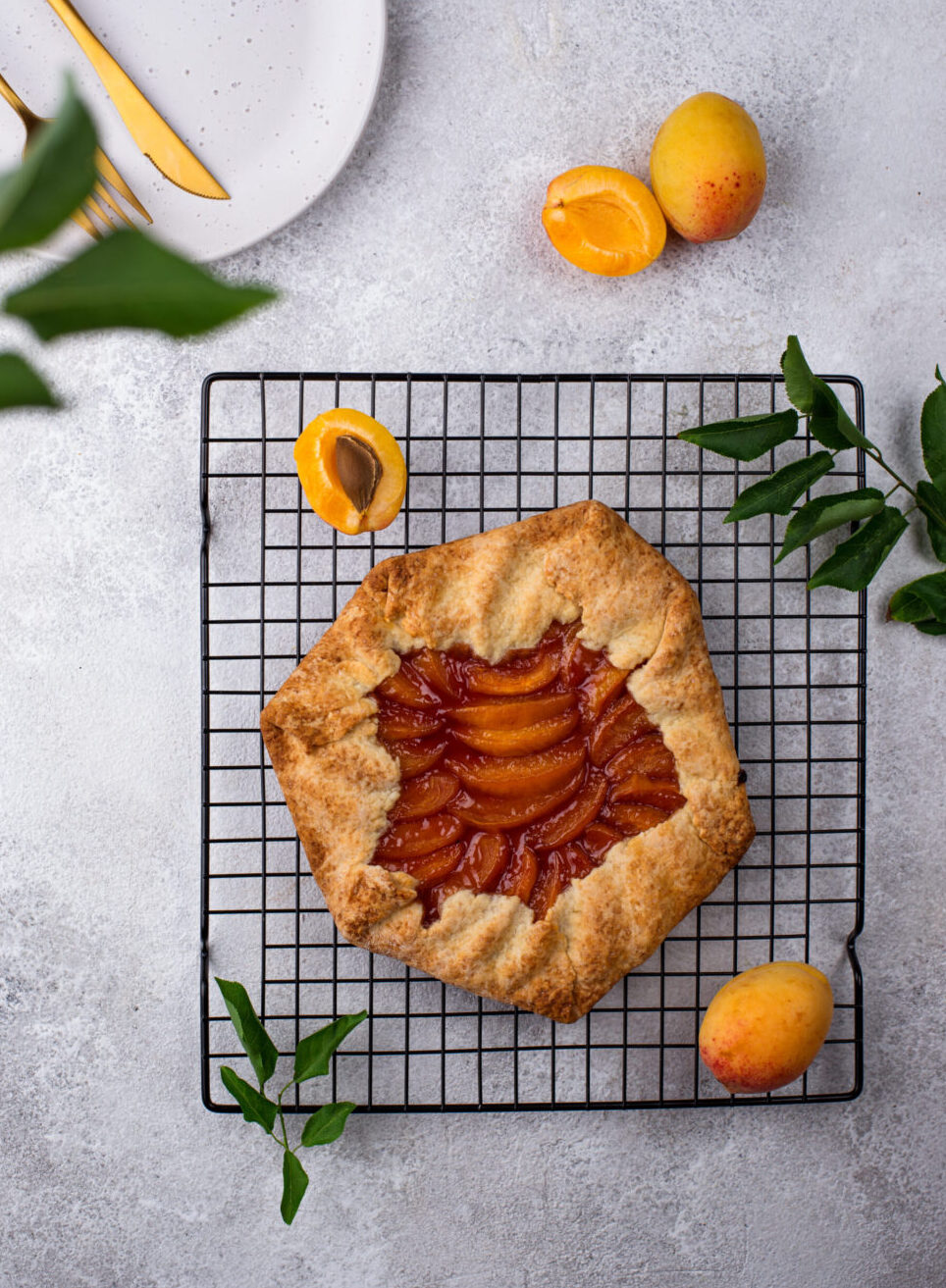 Take out the dough and roll it out to form a circle with a diameter of 30 cm. Put it on the tray on which you have laid baking paper. Starting from the middle, place the filling material on the rolled dough with a spoon. Leave a 5 cm gap at the edges. Fold the dough inwards as seen in the photo, press the corners with your hands.
Lightly brush some of the last beaten egg onto the dough. Put your tart in the oven and bake for 20-30 minutes until golden brown. After removing it from the oven, sprinkle it lightly with powdered sugar and make it ready to serve.
Take out of the oven and allow to cool in the tin before turning out on to a board or clean work surface and cutting into squares.